Gold Standard DAT Quantitative Reasoning (QR/Math)(Dental Admission Test)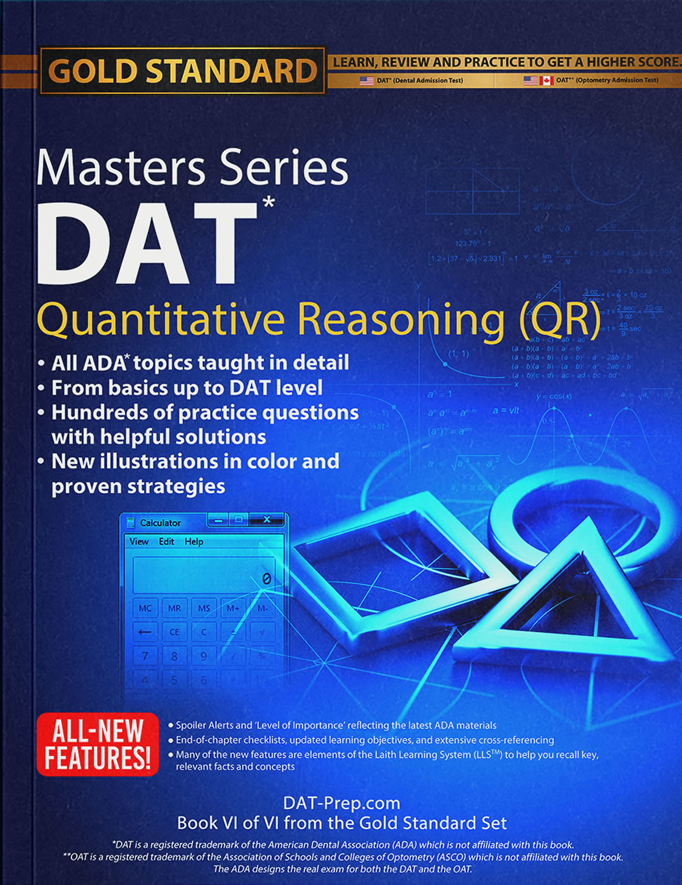 Title:

DAT QR Masters Series, Quantitative Reasoning (QR/Math) Review, Preparation and Practice for the Dental Admission Test by Gold Standard DAT

SRP:

$24.95

Format:

Paperback book

Edition:

2

ISBN:

978-1-927338-50-6

Publisher:

RuveneCo Inc.

Authors:

DAT-prep.com, Gold Standard DAT

Series:

Book 6 of 6

Pages:

270 pages

Description:

The Gold Standard QR and RC provides a comprehensive review of math and English reading skills. Innovative strategies presented. Over 350 practice questions (book + online). Chapters contain review content and strategies that are followed by practice multiple choice questions with useful explanations. This book also contains the content covering OAT QR & RC and Canadian DAT RC (there is no QR for the Canadian DAT).
---
eBook access for 6 months
PRICE: $14.95
DAT Quantitative Reasoning Test Content (40 questions)
1. Mathematical Problems:


Algebra (equations and expressions, inequalities, exponential notation, absolute value, ratios and proportions, and graphical analysis); Numeric calculations (fractions and decimals, percentages, approximations, and scientific notation); Conversions (temperature, time, weight, and distance); Probability and Statistics; Geometry; and Trigonometry

2. Applied Mathematics (Word) Problems


Note that QR is the only DAT subtest with access to a basic four-function calculator which is available on the computer screen throughout DAT QR.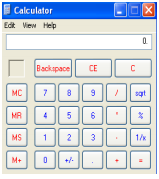 ---
In addition to the Dental Admission Test guides and software that we recommend to you, please consider visiting the official website for the Dental Admissions Test: click on DAT in the US or click here: DAT for students in Canada. Note: only the Canadian DAT includes manual dexterity/soap carving which is only covered in programs that specifically say so like the Canadian Edition of TopScore Pro.