Learn, Review and Practice to get a Higher DAT Score!
Comprehensive DAT preparation, learn all relevant ADA content and Gold Standard strategies, includes thousands of DAT practice questions with helpful explanations, and over 2000 pages in color.
Available as paperback books or eBooks with instant access.
Special Features: All official ADA topics taught in detail, Chapter Checklists, Need for Speed exercises, Spoiler Alerts for each chapter: Cross-references to real, retired ADA* DAT exam questions.
Get on the highway to dental school today!
DAT Prep paperback books coming January 2nd, 2022.
Pre-order the 6-book set now and receive a free DAT noteboard to simulate the real DAT,
including 2 Staedtler markers (RRP: $19.99).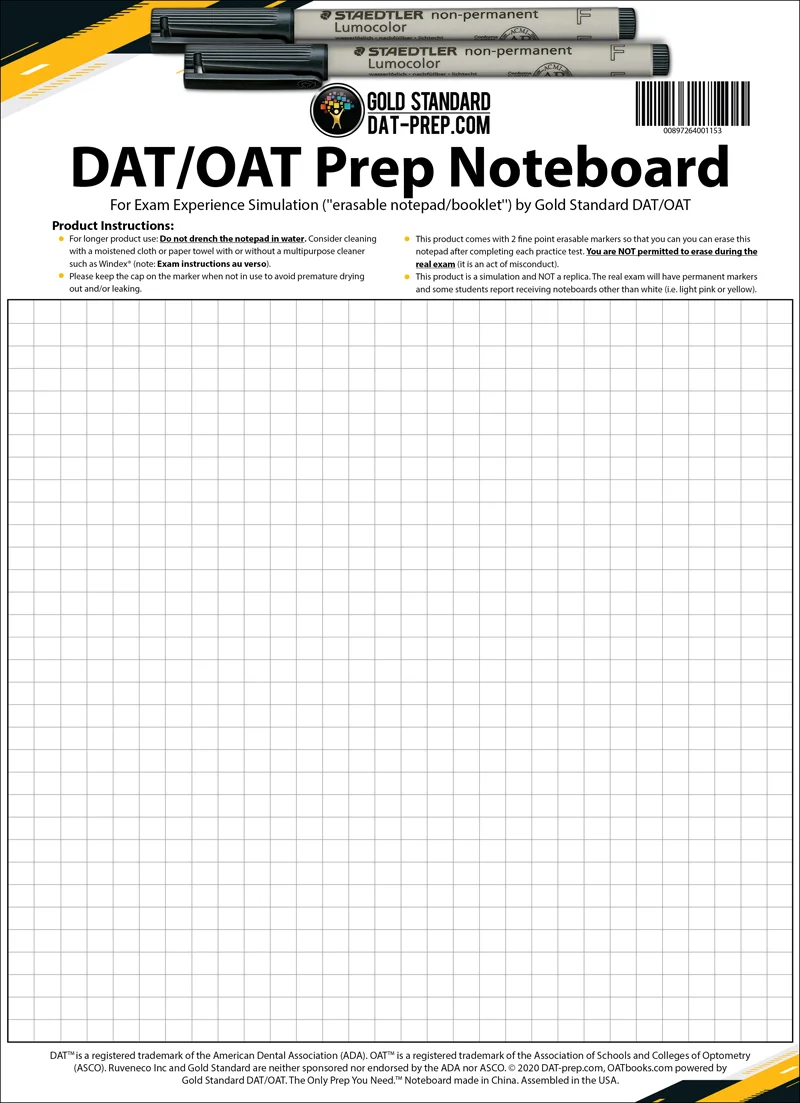 Online access to 3 eBooks available now (DAT Biology, DAT General Chemistry, and DAT PAT); remaining eBooks to be released November 31, 2021 (DAT Organic Chemistry, QR and RC).
Purchase any DAT Masters Series paperback book(s) and you will receive free online access to the eBook(s) while you await shipment. Start studying today!